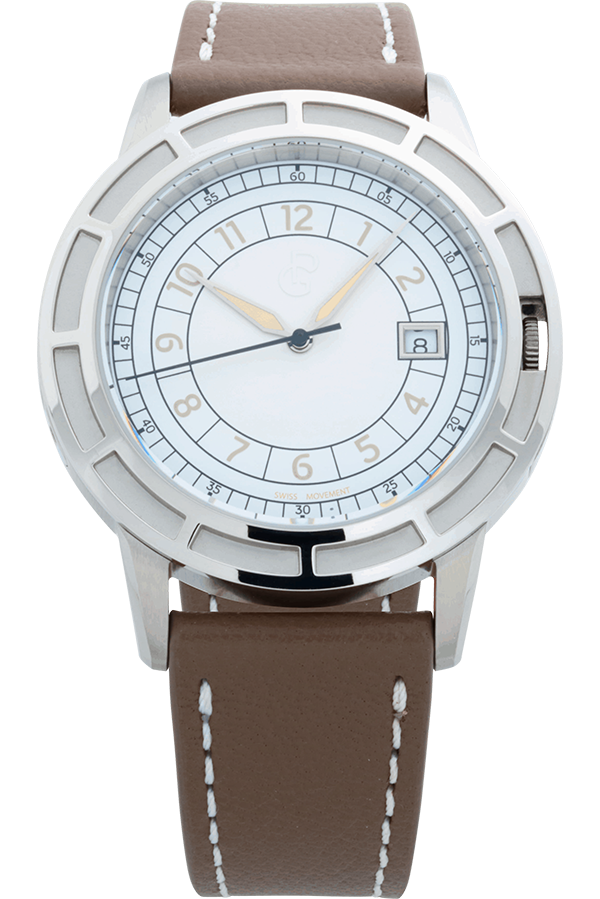 Discover Exquisite Luxury Watch Design With Pierre Gaston
A beautiful timepiece serves as the perfect companion, as we each make our noble journey through life. Beyond helping us to master time, it sits proudly within our line of sight – reminding us of our values and aesthetics, whenever it catches our eye. In order to truly do justice to the wearer, Pierre Gaston provides a divine range of watches, ready to capture each individual's unique personality. Explore this brand's unusual and exemplary vision, and discover which Pierre Gaston luxury watch will become inseparable from your sense of self.
A Luxury Watch That Reflects The Identity Of The Wearer
A moment of browsing will begin to reveal the vast diversity to be found in each watch collection. Each watch design has been carefully and creatively paired with a striking bespoke watch strap. Care and attention has been put into each and every tiny touch, from the shade of the hands to the contrast of the face's color-fade. Those with a fascination for the inner workings of a finely crafted luxury watch can take great pleasure in observing the moving mechanical workings of the Tourbillon Collection. Those who enjoy mystery and intrigue can enjoy revealing the concealed window into the watch's delicate mechanics featured in the Date Collection. This gorgeous secret sits firmly against your skin until you choose to share it with the worthy!
Pierre Gaston
A Global Collaborative Effort That You Can Carry With You
The impassioned and deftly undertaken process that is undertaken through each watch's production calls for the talents of many people. A global community of highly skilled professionals collaborate to make each timepiece, on it's journey from start to finish. From the original concept designers, to engineers, model makers, movement prototype creators, and dial designers, each luxury watch from Pierre Gaston represents the vision of creative savants. Once a watch design has been realized to it's highest potential, the moment comes for the case makers, dial makers, movement makers, polishers, watchmakers, strap makers and stone setters, to get to work. The final product tells of the life-blood of true artisans. What more could a wearer desire than every pouring of passion that goes into a luxury watch from Pierre Gaston?