Timeless And Visionary Watch Design
The Pierre Gaston name stands for so much more than just a brand – it represents phenomenal strides in innovative design. The unique case and dial of each watch design harnesses the golden ratio, delivering the ultimate realization of visual sustenance. Every Pierre Gaston luxury watch is modest and refined, while displaying details that will intrigue and delight the viewer. When simplicity is perfected, every detail must be executed with flawless finesse! Even the distinctive logo is skillfully embossed and painted upon each elegant watch face. Such details are where the makers of the Pierre Gaston collections source their ultimate pride – although there is undoubtedly far more to take pride in!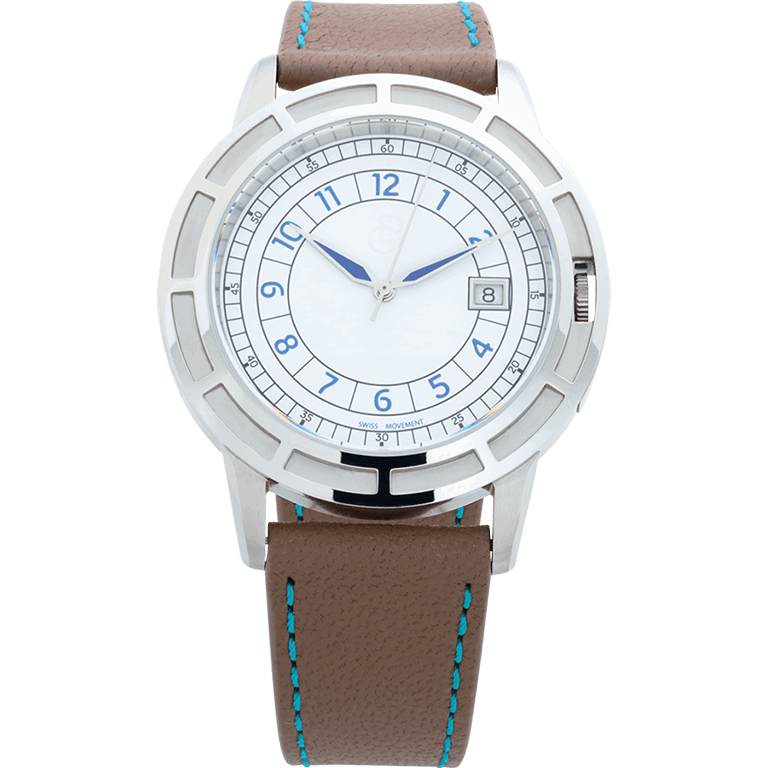 Elegance, Symmetry, And Functionality
The Pierre Gaston luxury watch can serve as a thoughtful tribute to your personal standards, or a sustainability conversation-starter. Placing emphasis on responsible sourcing and artisanal production techniques, alongside favoring materials of moral origin, each watch speaks to authenticity. The golden ratio proportions of each design is paired perfectly with highly wearable symmetry. Many watch wearers are deprived of their favorite timepieces because design favors the right or left handed wearer. Pierre Gaston designs feature a concealed crown that allows anyone to wear each design in total confidence and comfort.
Pierre Gaston
Celebrating Artisanal Talents And Quality Craftsmanship
The rich history of traditional mechanical watchmakers is undeniably worthy of cheer and recognition. Keeping such masterful practices alive, while creating extraordinary watches for those who can truly appreciate them, is an endeavor of huge satisfaction! In a world of mass production, honor horological heritage and timeless beauty with a remarkable watch design from Pierre Gaston. The marked quality of the craftsmanship and materials is impressively matched in durability. Each luxury watch from these collections is something that you can find joy in far into the future, and perhaps pass on to new generations – who can find enrichment in it's unending classical appeal.
Minimalist crafted design. Perfect
for every occasion.
Together, we made this possible with our
talented global artisans and master craftsmen.
New capsule colors available
Create your own journey with Pierre Gaston today